Esquimalt Vermouth & Apéritifs
Honey Wine based Vermouths from British Columnia, Canada
Michela and Quinn Palmer, known as the founders of Rootside Soda, initiated their journey in 2015 with the establishment of their small soda company. Their venture involved the creation of soda syrups using fresh, natural ingredients. Their foray into the realm of botanical exploration through Rootside kindled a passionate fondness for Vermouth and all things apéritif, setting the course for their future endeavours.
Immersing themselves in an intensive 2.5-year pursuit of botanicals, recipe development, and mead production, they unveiled their Rosso Vermouth to the world in July 2019. The initial two batches of this creation sold out rapidly upon release. Their excellence in crafting Vermouth was further recognized in 2020 when their Rosso Vermouth received the Gold award at the San Francisco World Spirit Awards.
In the subsequent year, 2021, their Rosso Vermouth, Dry Vermouth, and Kina-Rouge earned the prestigious Double-Gold Award, solidifying their reputation as Vermouth artisans. In 2023, their remarkable journey reached new heights as they were honoured with the titles of World's Best Dry Vermouth and World's Best Semi-Sweet Vermouth at the World Vermouth Awards.
Fans of Michela and Quinn Palmer can anticipate a continued stream of unique and delightful creations in 2023 and beyond.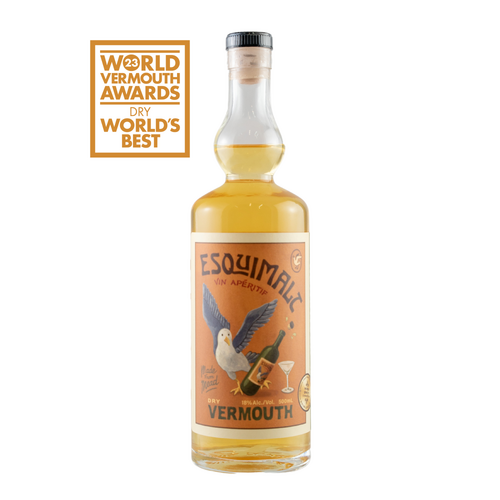 $44.95