Country of origin: USA Alcohol content: 3% Alcohol by volume.
Snug Harbor Old World Falernum had its beginnings in the West Indies at the end of the 17th century. The founder's grandfather had a bottle of Falernum in his bar but it was his grandmother who poured it over strawberries that really got his interest. Falernum is one of the original ingredients in Don the Beachcomber's Mai Tai. This Falernum is made with organic unrefined cane sugar and spices. It contains 3% rum alcohol as a preservative. Falernum can be used over fruit, in coffee, and makes for a fabulous topping over ice cream (See Recipes ways to use Snug Harbor Falernum).
Recipes:
Snug Harbor Falernum is an incredibly versatile ingredient. The original Falernum is based on an old recipe presumably first concocted by a woman in Barbados in the late 1700's. It was made of simple syrup, rum and spices. It was used as aperitif one hour before dinner or added to rum drinks as an additional flavor. Mixed with heated water and lime juice it was given medicinally. It can enhance and give life to a variety of foods and drinks - here are some of our favorites...
-BEVERAGES-
Coffee
Add 1 to 2 tablespoons of
Snug Harbor Falernum
to your favorite coffee drink and stir, there is no need for sugar.
Hot Tea
Add 1 or 2 oz. of
Snug Harbor Falernum
to your favorite tea with a lemon or lime slice.
Iced Tea
Add 1 to 2 tablespoons of
Snug Harbor Falernum
to your favorite ice tea blend as a substitute for sugar.
Falernum Lemonade
2 to 3 tablespoons of

Snug Harbor Falernum
Add ice and stir. Garnish with mint.
Snug Harbor Cocktail
1 ½ oz.

Snug Harbor Falernum
Dash of Angostura bitters
Add crushed ice and stir. Serve in a champagne glass with orange slice on rim.
Planters Punch
Half fill an 8 oz. glass with crushed ice
2 tablespoons

Snug Harbor Falernum
Add 2oz. Rum (Mount Gay or Bacardi Rum)
1 or 2 dashes of Angostura bitters
Fill remainder of glass with charged water, stir well and garnish with fruit and grated nutmeg and a sprig of mint.
1 tablespoon of

Snug Harbor Falernum
Add the juice of ½ lime or lemon
Shake well until frosty, strain into martini glass.
Snug Harbor Mojito
Add 1 oz. of

Snug Harbor Falernum
½ oz. lime juice with shell
Muddle aggressively for a minute or two. Fill glass with shaved ice and add 2 oz. Puerto Rican Rum. Stir until glass frosts. Add dash of charged water and garnish with mint and serve with straw
.
Snug Harbor Grog
1 oz.

Snug Harbor Falernum
Mai Tai
¼ oz.

Snug Harbor Falernum
2 dashes Angostura bitters
The shell of a squeezed lime
Blend for 1 minute at medium speed, pour into double old-fashioned glass. Garnish with 4 mint sprigs *add a spear of pineapple
Zombie
1 oz.

Snug Harbor Falernum
1¼ oz. Puerto Rican Rum (light)
1 oz. Lemon Hart- Demerara Rum- 151
1¼ oz. Capt. Morgan Private Stock
1 oz. Appleton Estate Rum
2 dashes Angostura bitters
¾ oz. of Maraschino Liqueur
As per Don the Beachcomber's edict: limit two per person. *mint sprigs should be, "slammed' in the palm of your hand to release aroma and oils.
"There was originally a limit of two at Don the B's in Hollywood of this high octane concoction. A baby monitor is not a bad idea!!
Spinnaker
"A libation of tropical flavors that will inspire and refresh, connecting you to the West Indies and beyond...."
2 oz. Rum, your choice , but make it good!
2 oz. Fresh Orange Juice, a must
1 oz. Fresh Grapefruit Juice, if it's from a can , I won't tell!
1 oz.

Snug Harbor Falernum
Mix together and pour over or blend with ice.
Garnish with a slice of lime, a sprig of mint and a sprinkle of nutmeg.
"I have been making this simple but exceptional clean drink since my days in college (1968), I got the idea from watching the bar tender at Trader Vic's ( Cosmos Place, S. F. ) These were the days of back to back Fogcutters, Zombies and the "sleeper" drink the "Tortuga". Add an order of Cosmos Tidbits and fried rice and the "ship" was yours!
The Tumblehome
1/2 oz. Snug Harbor Falernum
2 dashes Angostura Bitters
1 can Goslings Dark and Stormy Ginger Beer
Squeeze lime into a 20 oz. mug. Add lime wedge and all other ingredients*. Fill with ice and serve.
*Pour ginger beer slowly to avoid excessive foam.
"This recipe was given to me at Tiki Oasis (circa 2013) by Christopher Roy who had purchased a bottle of our Falernum and bolted up to his room to throw this drink together. He returned with his concoction, one for him and one me. I named it but he made it, Thanks Chris!!"
-EDIBLE OFFERINGS-
Snug Harbor Sundae
Top vanilla ice cream with 2 tablespoons
Snug Harbor Falernum
. Blend with spoon. It's fabulous!
Fruit Topping
Pour 1 to 2 tablespoons of Snug Harbor Falernum over grapefruit half or pour over sliced strawberries. Mix blueberries and melon cubes in small cup and lace with 1 to 2 tablespoons of
Snug Harbor Falernum
. Chill before serving. This is what grandmother served and how I got hooked on Falernum.
Pancake Syrup
Use
Snug Harbor Falernum
over your pancakes. Simply mix half and half with your favorite maple syrup.
Snug Harbor Sugar Cookies
¼ cup

Snug Harbor Falernum
1 teaspoon ground cinnamon
¾ cup vegetable shortening
1 cup light brown sugar (packed)
Sift flour and add baking soda, cinnamon, ginger and salt in a medium bowl. In a large bowl beat shortening and Snug Harbor Falernum with an electric mixer at medium speed until fluffy, about 1 minute. Reduce speed to low and add the egg and falernum until just combined. Now add the flour mixture in one cup increments until all is blended well. Cover and refrigerate dough for 1 hour.
Pre- heat oven to 375 with rack in middle position. Using parchment paper with a cookie sheet, take chilled dough and form balls from one tablespoon of dough. Dip one side in light brown sugar and place on cookie sheet, sugar side up, 3 inches apart and bake for 8 to 12 minutes depending on how crunchy you like your cookies
.
(4SNUGFALE)
| | |
| --- | --- |
| SKU | 4SNUGFALE |
| Barcode # | 755213786530 |
| Brand | Snug Harbor |
| Shipping Weight | 0.8880kg |
| Shipping Width | 6cm |
| Shipping Height | 6cm |
| Shipping Length | 24cm |
Be The First To Review This Product!
Help other Only Bitters users shop smarter by writing reviews for products you have purchased.
Others Also Bought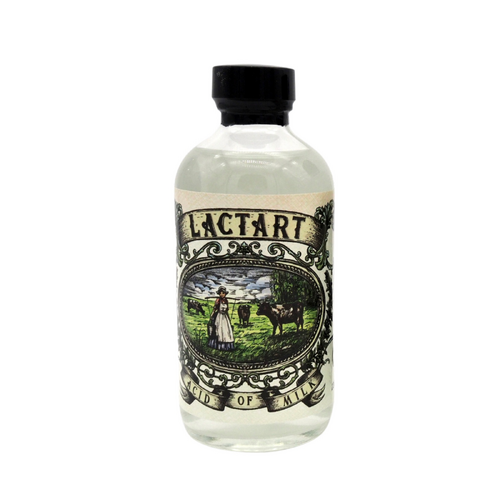 $29.95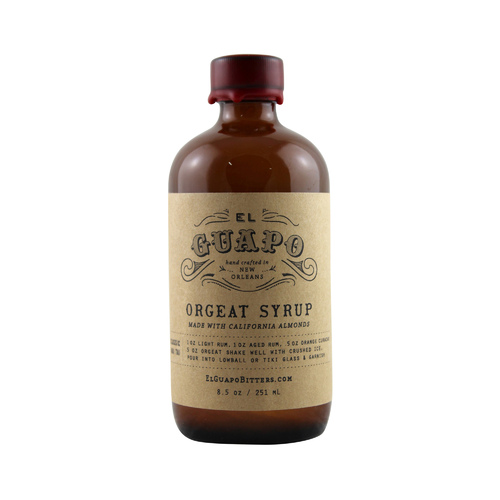 $22.95
More From This Category