Chocolate Bitters – Chocolate Treats For Decadent Cocktails
Date Posted:20 June 2018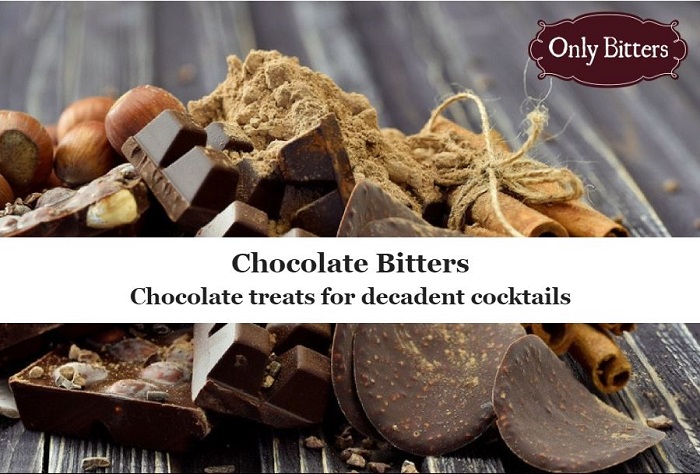 Have a treat with some chocolate in your cocktails. Our range of chocolate bitters starts with classic chocolate, and includes decadent combinations of chocolate with spices, salt, nuts and other delicious concoctions. Here are four of our favourites.
Bitter Bastards Cocoa Bitters 50ml

These Single-Varietal bitters are made using only two ingredients; the spirit (Grain Vodka), cocoa and natural bittering agents. Cocoa adds a tremendous complexity to any cocktail which has rum as a main ingredient. As in a well-made chilli-con-carne, cocoa contributes depth of flavour, rather than overt sweetness.
The Bitter Truth Chocolate Bitters 200ml

Tall, dark and although not necessarily handsome, most definitely rich: with cocoa butter and dark chocolate to entice the nose, hints of vanilla, cinnamon and bitter tones of gentian and wormwood elicit the palate. The Bitter Truth Chocolate Bitters play exceptionally well with sweet Vermouths and all kinds of aged spirits like Whisk(e)y, Rum, Tequila and Brandy.
Workhorse Rye Salted Cacao Bitters 100ml

Salted Cacao Bitters deliver baking spices and carefully sourced salinity alongside the star of the show: bright, rich cacao. Direct-sourced and roasted by Dandelion Chocolate of San Francisco, they are best used in anything from baked goods to mezcal cocktails. Made with single origin cacao with savoury and fresh bitter dandelion root, marshmallow leaf and root, milk thistle, cardamom, cinnamon, whole tangerine, finished with Broc Cellars red wine and Takesumi Japanese salt.
AZ Bitters Lab Mas Mole 118ml

Hints of bittersweet cacao nibs followed by a slow, complex build from three types of dried chiles. When you aren't mixing aged tequila or rum cocktails, try some in your hot chocolate or as a whipped cream flavouring.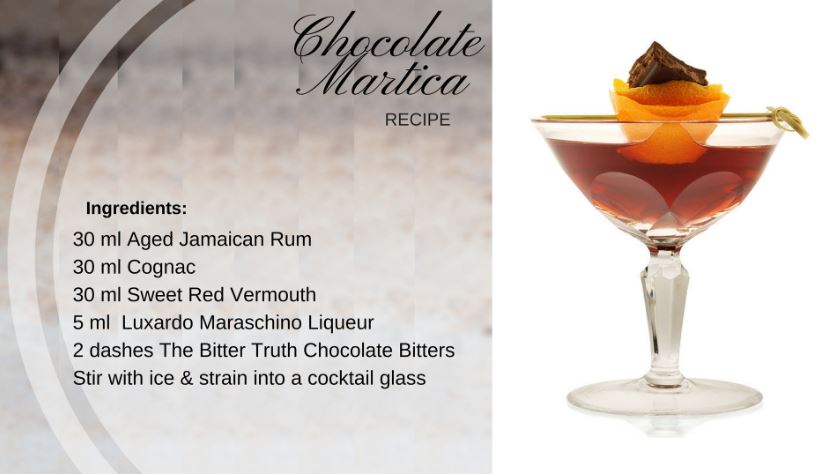 ---
Leave a comment