Country of origin: Italy Alcohol content: 23% Alcohol by Volume
Amaro Montengro is a traditional amaro distilled in Bologna. It is crafted from a secret blend of 40 botanicals collected from all over the world; some of these including baking spices, sweet and bitter oranges, artemisia blend (wormwood), oregano, and coriander seeds.
Light but sophisticated, Montenegro mixes well with most spirits. Floral, herbacious, bitter and sweet, with notes of rose petals, orange peel, lavender, vanilla, candy, and root beer, intertwined with a complex herbal body...this is simply a delightful Amaro. It is no surprise that Montenegro is Italy's #1 amaro.
Use Amaro Montenegro as a substitute or in addition to the orange liqueur in a Margarita. Try adding it to a gin and tonic or simply replacing the gin entirely for a Montenegro and tonic. Or enjoy in a Montenegroni:
2 parts Amaro Montenegro
1 part sweet vermouth
1 part gin
2 dashes of Angostura bitters
Stirred with ice, and served in a tumbler with an orange twist garnish
About
Amaro Montenegro's tale began over 130 years ago with a rather unusual twist. Stanislao Cobianchi was a noble citizen of Bologna, destined for an ecclesial career; when one day, he went against his parents' wishes and left home in the spirit of adventure.
He traveled with unashamed irreverence, learning, exploring and most importantly, tasting all that the world had to offer. His journey took him to the Balkans, where he experienced a vibrant melting pot of cultures and ideas. He returned to his hometown filled with inspiration, opening a distillery and pioneering an amaro that perfectly balances bitter and sweet flavors. Making a grand gesture, Stanislao dedicated the name to Princess Elena of Montenegro. The distinctive bottle soon appeared in bars, cafes and homes across Italy.
Amaro Montenegro quickly became a cultural icon with legendary Italian Poet Gabriele D'Annunzio famously calling it the "liqueur of virtues." The delicious amaro could barely keep up with demand, expanding to a new distillery in 1906. Production briefly stopped during WWII, but quickly resumed thereafter.
Today, Montenegro is Italy's #1 amaro and continues to grow in popularity around the world. It is especially beloved by mixologists and connoisseurs for its transformative versatility. A whole new breed of Montenegro-infused cocktails are being crafted and shared at even the most distinguished of bars – each one with our very own, unique twist.
While mixology trends have changed, Stanislao's recipe and process have remained the same since 1885. 40 herbs and spices are macerated for up to 30 days while an extract is created in boiling water. It is then distilled to capture the most aromatic portion, ensuring a wide range of bittersweet flavors including orange peel, coriander and tea. The separate parts are mixed together with water from Italy's Gran Sasso Mountains, a liquid renowned for freshness and clarity. The amaro, however, is not complete until one last ingredient is added — an ingredient so secret only a handful of people in the world can name it. Lastly, the precious liquid enters the same iconic bottle Stanislao created over 130 years ago – a testament of timelessness and style.
The result of this innovative process is a smooth, bittersweet and delicious amaro that can only go by the name Amaro Montenegro.
(5AMARMONT)
| | |
| --- | --- |
| SKU | 5AMARMONT |
| Barcode # | 8000330001748 |
| Brand | Amaro Montenegro |
| Shipping Weight | 1.4400kg |
| Shipping Width | 11cm |
| Shipping Height | 11cm |
| Shipping Length | 28cm |
Be The First To Review This Product!
Help other Only Bitters users shop smarter by writing reviews for products you have purchased.
Others Also Bought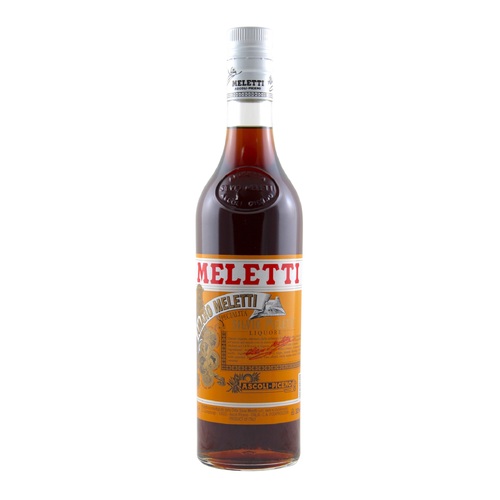 $59.95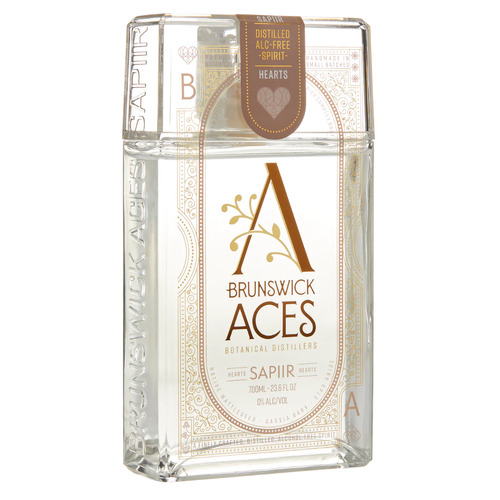 Brunswick Aces Hearts Blend Sapiir 700ml
$44.95
More From This Category