The Spritz is the must-have drink for Summer
Date Posted:10 January 2018
The Spritz is a wine-based cocktail commonly served as an aperitif in Italy. This simple Italian cocktail is THE drink of summer. Combining a sparkling wine and bitter Aperitif, it has a relatively low alcohol content, so perfect for warm summer afternoons. Best of all, it's easy as 1,2,3 to prepare.The ice goes in first, then the sparkling wine, then the bitter aperitif or amaro, followed by the soda water, and garnished traditionally with an orange wedge. The drink is not typically stirred, relying on the bubbles of the wine and soda to do the mixing. Perfect refreshment for a hot summer afternoon!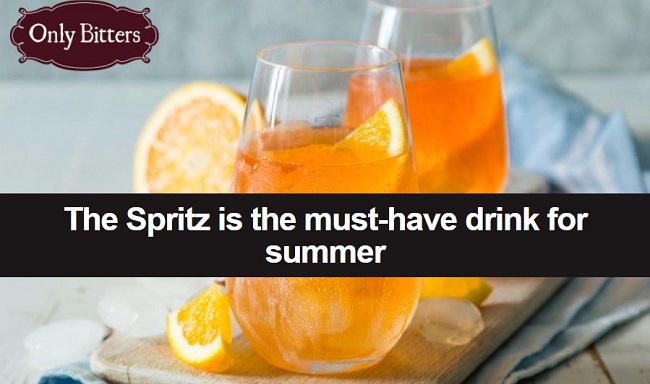 There's not much that can top a classic Spritz when the temperature rises, but in case you're looking for something new, here are a couple of different ways to spin this refreshing cocktail. A classic alternative to Italian aperitifs is Lillet Blanc, a delicious French fortified wine-based aperitif from Bordeaux, which can also be used in the same recipe instead of aperitivos, and lends a wonderful lushness and stone fruit character to the spritz. Try garnishing it with mint, lemon and berries and transport yourself to a Riviera cafe!
Or, for a delicious Australian Spritz, try the Maidenii Spritz, a beautiful locally made Sparkling Rose with the addition of Maidenii's Classic Vermouth. This one is ready to pour and drink.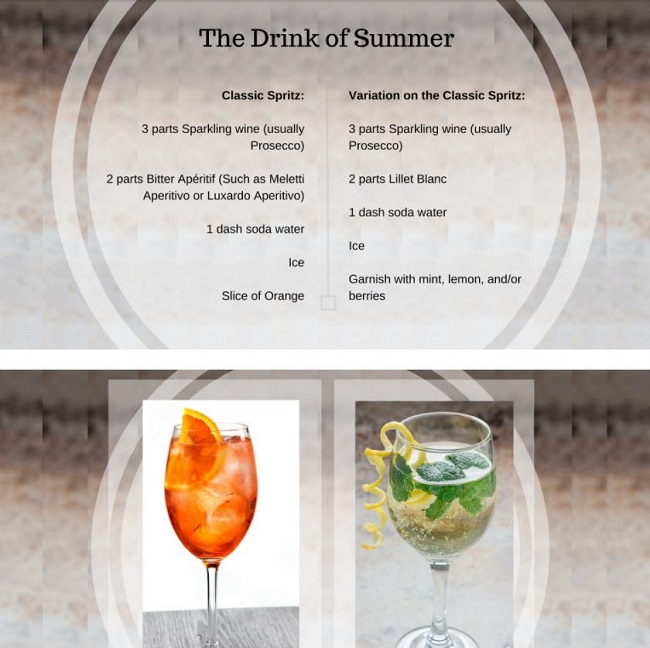 ---
Leave a comment