Please note: past Best Before of 23/6/23
Country of origin: USA Alcohol content: 0% Alcohol by Volume
The bitter truth is if you're serious about cocktails then bitters needs to be part of your arsenal. Derived from herbs, roots, fruit, or plants, bitters are used to flavour cocktails and give them "body." Serious mixologists and cocktail lovers consider them a defining ingredient in cocktails.
Stirrings' Blood Orange Bitters are the first to incorporate blood oranges with a secret blend of exotic ingredients, creating a mellower yet still powerful taste that's a little sweeter than other bitters. A modern interpretation of a classic, but with no alcohol.
Did you know: Stirrings Blood Orange Bitters are made without alcohol. This makes them more palatable, versatile, and blendable; just like good cocktail party guests. Just remember to keep it refrigerated once opened.
(1STIRBLDO)
| | |
| --- | --- |
| SKU | 1STIRBLDO |
| Barcode # | 780999000938 |
| Brand | Stirrings |
| Shipping Weight | 0.8880kg |
| Shipping Width | 6cm |
| Shipping Height | 6cm |
| Shipping Length | 24cm |
Good on its own

By:

Barbara

on 26 October 2021

This has a very robust flavour that is worth drinking on its own with soda. It manages to be tart and full flavoured if that makes sense. Rounds out a cocktail beautifully. i like the bottle as you can tip in as much as you like instead of shaking drops in endlessly.




(5)
Blood Orange Bitters

By:

Declan jacobs

on 18 May 2020

This is such an amazing product, you simply must try it, goes with sooo many things. Its got such a unique flavour & taste, try experimenting with it, your cocktails will thank you.




(5)
Non-Alcoholic Success

By:

Samuel Whitehead

on 2 November 2019

I very much enjoyed having a lemon-lime-and-bitters in the past but some years ago I decided against consuming alcohol. While LL&B doesn't even have enough alcohol to be legally considered an alcoholic drink, I nonetheless take my decision seriously. But thanks to this product I have my LL&B again! It smells great and tastes great. This is an excellent product if you are very serious about avoiding alcohol. Bars and restaurants everywhere should have this product on their shelves, especially if they are serious about providing non-alcoholic alternatives. I am very happy to have discovered this product.




(5)
Refreshing with soda

By:

Rich

on 19 November 2014

A great flavour, not sweet at all and very refreshing when mixed with soda. We added chopped strawberries, some crushed mint on ice with soda, it tasted so good we forgot to add vodka/gin!




(4)
Adds excellent flavour to cocktails

By:

Lyndon Sharp

on 8 July 2013

We make a tasty cocktail that you can drink a few of without getting drunk: 1 shot of vodka, 1 shot of orange juice, half a shot of lime juice, half a shot of Stirrings Blood Orange Bitters, half a shot of Simple Syrup's Burnt Orange and Vanilla Syrup shaken with ice, served in a frozen cocktail glass. It's a lot of Stirrings Blood Orange Bitters - but they taste GREAT in this.




(4)
Others Also Bought
More From This Category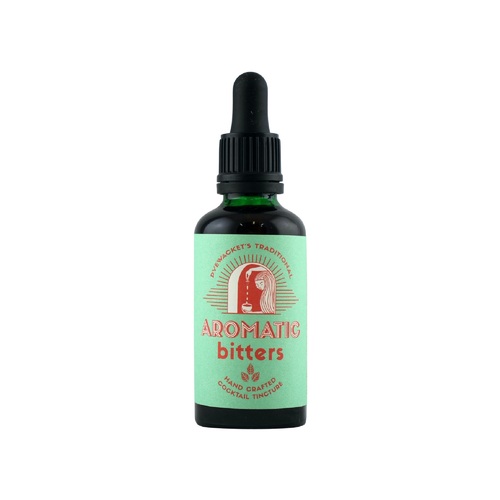 Pyewacket's Aromatic Bitters 50ml
$18.95